14th - 16th November 2018, Hangzhou International Expo Center
Hangzhou International Expo Center
Address: 353 Benjing Ave, Qianjiang Century City, Xiaoshan District, Hangzhou
Tel: +86 (571) 8290 8888
The Hangzhou International Expo Center is a venue at the very cutting edge of comfort and technology. Home to the 2016 G20 Summit, it hosted 6,000 prestigious delegates and leaders from around the world in its brand-new conference, exhibition and meeting complex. For your comfort and entertainment, the finest hotels can be found onsite and nearby, as well as a breath-taking sky garden.
Why Hangzhou?
Hangzhou is the home of Chinese FinTech innovation. Here, the future of finance is being shaped by some of the sharpest minds and most powerful businesses in the world.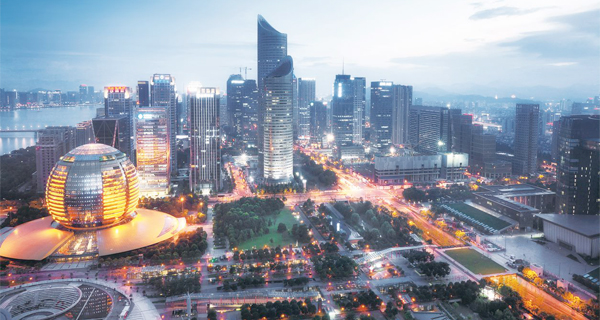 Best Commercial City in China
Regarded by Forbes Magazine as the "Best Commercial City in China" and home to financial giants and trailblazing unicorns, including Alibaba, Ant Financial, LianLian Pay, 51 Credit Card, Geely and more, Hangzhou is at the heart of China's FinTech industry. Cashless, environmentally designed and commercially led, Hangzhou is built for the future. Just an hour on the high-speed train from Shanghai, Hangzhou is the perfect destination for Money20/20 China and offers visitors a valuable first-hand insight into China's innovation in FinTech.